I help Black women [re]discover their passion(s) and gain clarity on how to reach their next chapter.
Now, before we really dig into this, let's make sure we're on the same page about what "career" means. There are tons of definitions out there (go ahead, Google "career," if you'd like), but here's my take:
I like to think of your career as a journey that includes a variety of actions, experiences, jobs, wins/failures, etc. that you've taken on to make a living. For example, your career may look like:
​
A series of progressive internships and jobs within the same occupation that's led to a few promotions over the years, or

Holding the same role over many years with regular, merit-based salary increases, or

A variety of internships or jobs within the same industry that have allowed you to climb a corporate ladder, or

A random assortment of entrepreneurial projects that you've taken on over the years, moving laterally, transferring your skills.
​
Btw, your career may not look like any of these, and that's perfectly fine! These are just examples. I just wanted to ensure that when you read "career," you understand that I'm referring to your unique journey or path that has allowed you to keep yourself fed 🤑.
​
Ok, so now that we've got that sorted out, here are few FAQs:
​
••••••••••••••••••••••••••••••••••••••••••••••••••••••
​
What is career coaching?
​
Career coaching can encompass many things and mean different things to different individuals. Often folks will seek out a career coach for help with one-off tasks such as resume or LinkedIn reviews, interview preparation, guidance on job searching, or help negotiating a salary. And while it's great to seek out help for those situations, no matter how successful you are, you should periodically take a step back and assess the big picture––what's the current state of your career development and growth?
Are you genuinely happy and 100% satisfied with your life as it is today? Do you know what's next? Do you have a plan and a timeline for your goals? If so, are you actively sticking to that plan? Are you able to track and/or measure success?
​
​
​
​
​
​
​
​
​
​
​
​
​
Ok, take a deep breath––whew 😅! So many questions. But, if you answered "no" to any of the questions above, then working with a coach may be for you!
Let's continue...
​
​
​
Why should I consider working with a coach? What will I get out of it?
​
Coaching exists not to give you the answers, but to help you discover the answers. With that said, coaching isn't for everyone. You must be open-minded, committed to doing the work, and possess a growth mindset.
Again, a coach––a good coach––is NOT someone who is going to tell you how to get from point A to point B. Instead, a good coach will provide you with the guidance and tools to help you figure out how to get from point A to B, and then they'll offer continuous support as you take the journey from A to B. I encourage you to check out one of my favorite explanations on how coaching works.
​
For as long as you're ready, willing, and committed to doing the work, as a coach I can help you:
​
Define, or redefine, what you're most passionate about

Clarify your goals and develop an actionable, milestone-driven, strategic career plan

Improve your organizational skills so you may refocus your time and energy where it's needed the most

Use introspection to identify your internal blockers and learn how to overcome them

Upskill in a variety of career development skills, including networking (one of my favorite tools)

Gain confidence and learn how to leverage your existing skills and abilities to achieve your goals

Remain accountable––you'll have continuous support throughout your journey
​
​
That sounds great! What's the process like and how long will it take? I'm so glad you asked! Here it is:
​
​
30-Minute Interest Call: This will give us a chance to get to know each other and determine if we're a good fit.

75-Minute Decluttering Session: You'll complete a career assessment prior to our session (yes, there's homework involved), which we'll discuss at the top of our call. Then, depending on where you are in your journey, we'll use the remainder of our session to complete one of the following:

A) If you know exactly what you'd like to accomplish next with your career, then we'll spend time clarifying your goals, outlining the desired outcomes, and determining what milestones will help you measure success.

B) If you're unsure of what you'd like to accomplish next with your career, we'll create a strategy to help you tap into your purpose.

Complete a Coaching Contract: If the "Decluttering" session goes well, and you'd like to continue working with me (I hope you do), we'll agree upon a few terms, including each of our roles, the duration of our work, and any other housekeeping items.

1, 2, or 3-Month Coaching Journey: The length of our coaching journey and the frequency of sessions will be determined by what your unique needs (we'll assess them together). Regardless of how long we work together, in addition to our scheduled one-on-one sessions, your journey will also include:

Unlimited 24/7 email/text support

Self-discovery exercises tailored to your needs

Resources to support your career development journey

Ad hoc calls, as needed

As of August 2022, all of my coaching offerings for Black women are on a pay-what-you-can basis. You can check out my pricing menu for suggested donation amounts.
​
I also offer group coaching, which can be a great opportunity to connect with other growth-oriented Black women and build your network.
​
​
Hmm… What makes you qualified to do this work?
​
Since 2008, I've worked in career development, recruiting, learning & development, and HR in some capacity (feel free to check out my experience on LinkedIn), with my most recent roles being in Diversity, Equity, and Inclusion (you can check out some of my clients here). I've helped a number of individuals think strategically about their personal and professional development, develop new skills, and build their confidence to reach new heights in their careers.
In addition to my professional experience, I myself have faced many challenges throughout my career. As a Black woman and professional of color primarily in tech, I not only recognize the challenges that marginalized individuals face, but I've experienced and navigated them firsthand.
I also spent many years feeling stuck, unfulfilled, and uncertain about my career. Outside of my 9 to 5, I was actively pursuing things that I identified as "interests," but I just couldn't shake the feeling that something was missing. It wasn't until I began exploring my passions (i.e., the things that deeply energize and fulfill me) that led me to this current chapter of my career, in which I feel happy, fulfilled, and confident about my skill set.
Today, in this moment, I am living in my purpose, which is simply embracing the things that fulfill me and allow me to thrive as I see fit. And, as my career evolves (I expect it to change, and you should expect yours to too), so will my strategy and approach to leveling up. Yours can too! Let's make it happen.

​
​
Last thing… the information that I share with you, is it confidential?
​
Absolutely! Anything you share with me, either verbally or in writing, will not be shared in any way.
​
​
​
Sounds great! When can we get started?
To ensure that I am offering my best self to the folks I work with, I only take on a small number of clients at a time. You may apply now to be considered for current openings or to join my waitlist. Please note that at this time my coaching is tailored specifically for Black women. I also offer group coaching as well.
​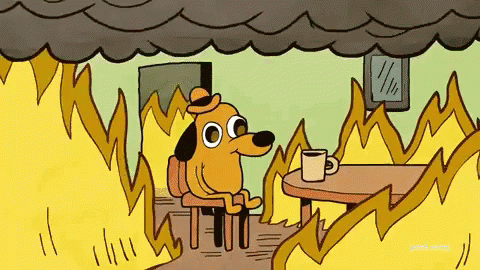 Why should I consider working with a coach? What will I get out of it?
What's the process like and how long will it take?
What makes you qualified to do this work?
Is all the information that I share with you confidential?